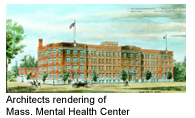 The Program in Psychiatry and the Law was founded in 1979/1980 at the Massachusetts Mental Health Center. Its original mandate was to serve as a training program for young forensic psychiatrists, who would learn through performing, under supervision, medicolegal and ethical consultations with the trainees and staff at the Center.
To date the Program has trained eleven Chief Residents in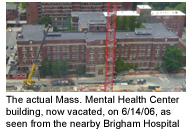 Legal Psychiatry who form an informal nationwide group of Program associates; some still attend meetings. In the early 1980s this medicolegal training mandate was enlarged by the confluence of several conceptual streams.
The first was the problem in medicine as a whole of making decisions under conditions of uncertainty, in the teeth of the possibility of tragic outcomes. Models for guiding such decision making were first outlined in a seminal text.